We have recently come across something interesting and thought it is worth sharing with the community.
Sport programming enthusiast Humaun Kabir, Programming Mentor at Bangladesh Open Source Network (BdOSN), has written and shared a really helpful user guide in Bengali for Toph sport programmers.
You can find the Bengali user guide for Toph at gitbook.io.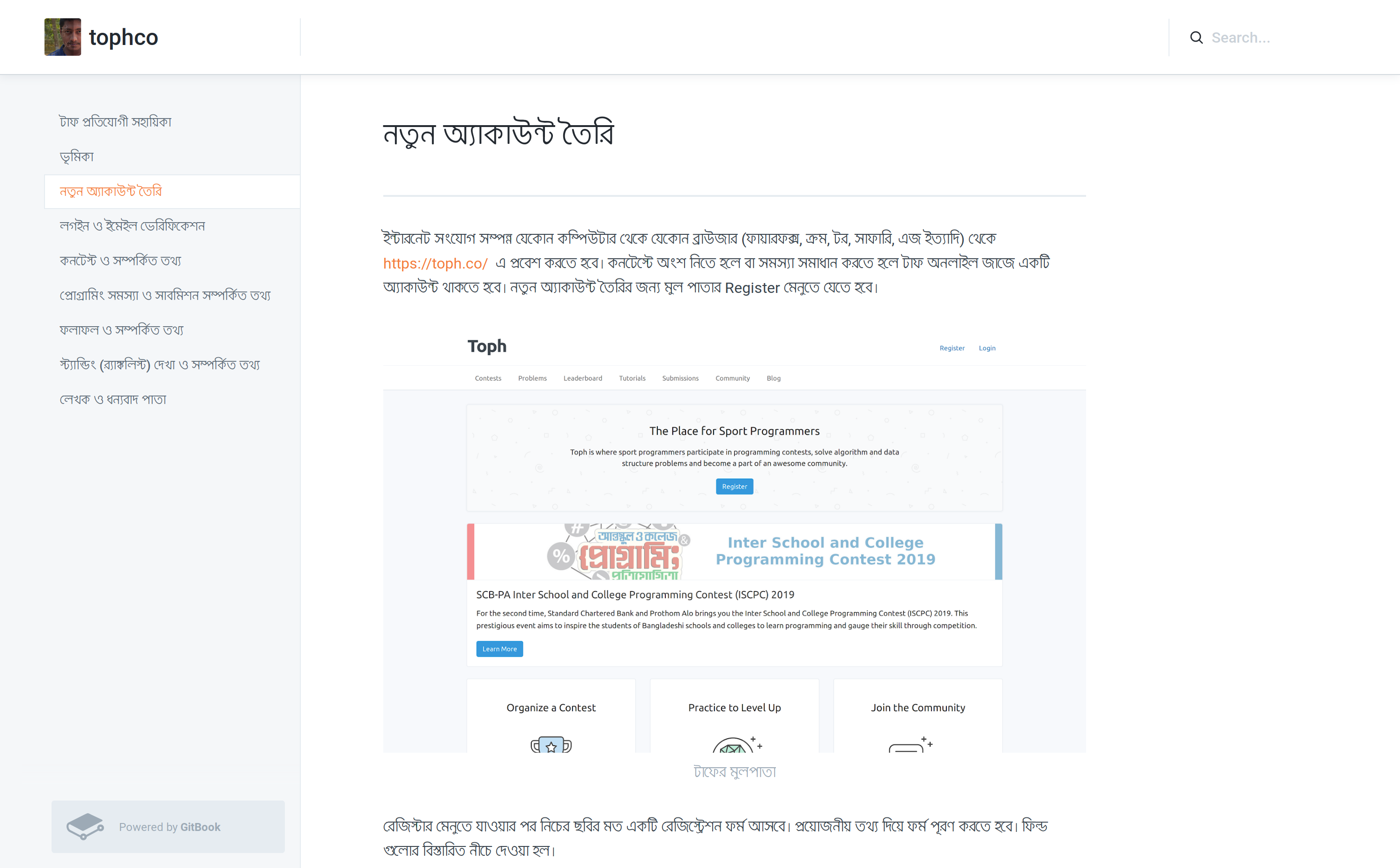 We have only started populating our help site with resources and it is still far from being comprehensive. Detailing these resources and making them available in multiple languages is in our road map. But, we really appreciate that a member of the community took the initiative and made this happen already.