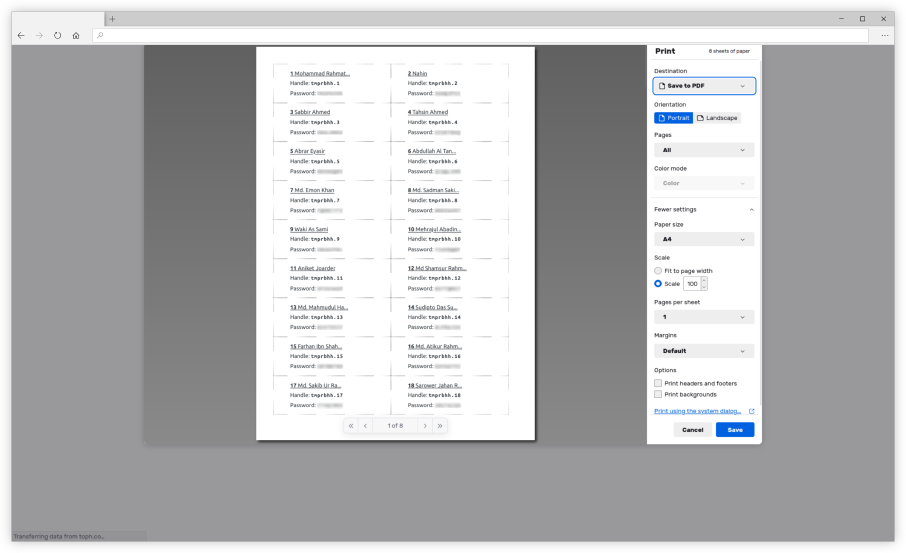 On-site contest organizers using the temporary accounts feature need to distribute the credentials to the participants before the start of the contest.
It usually meant downloading the credentials CSV file and formatting it for easy printing and cutting.
Toph, now, makes it even easier.
You can now print credential slips from Toph already formatted and marked for easy cutting after print.
The option for printing credential slips is under the "Generated" dropdown menu on the contest participants page.