Toph now supports team contests.
To set up a team contest, navigate to the contest's format settings and enable "Team-based". Specify the minimum and maximum number of members allowed in each team.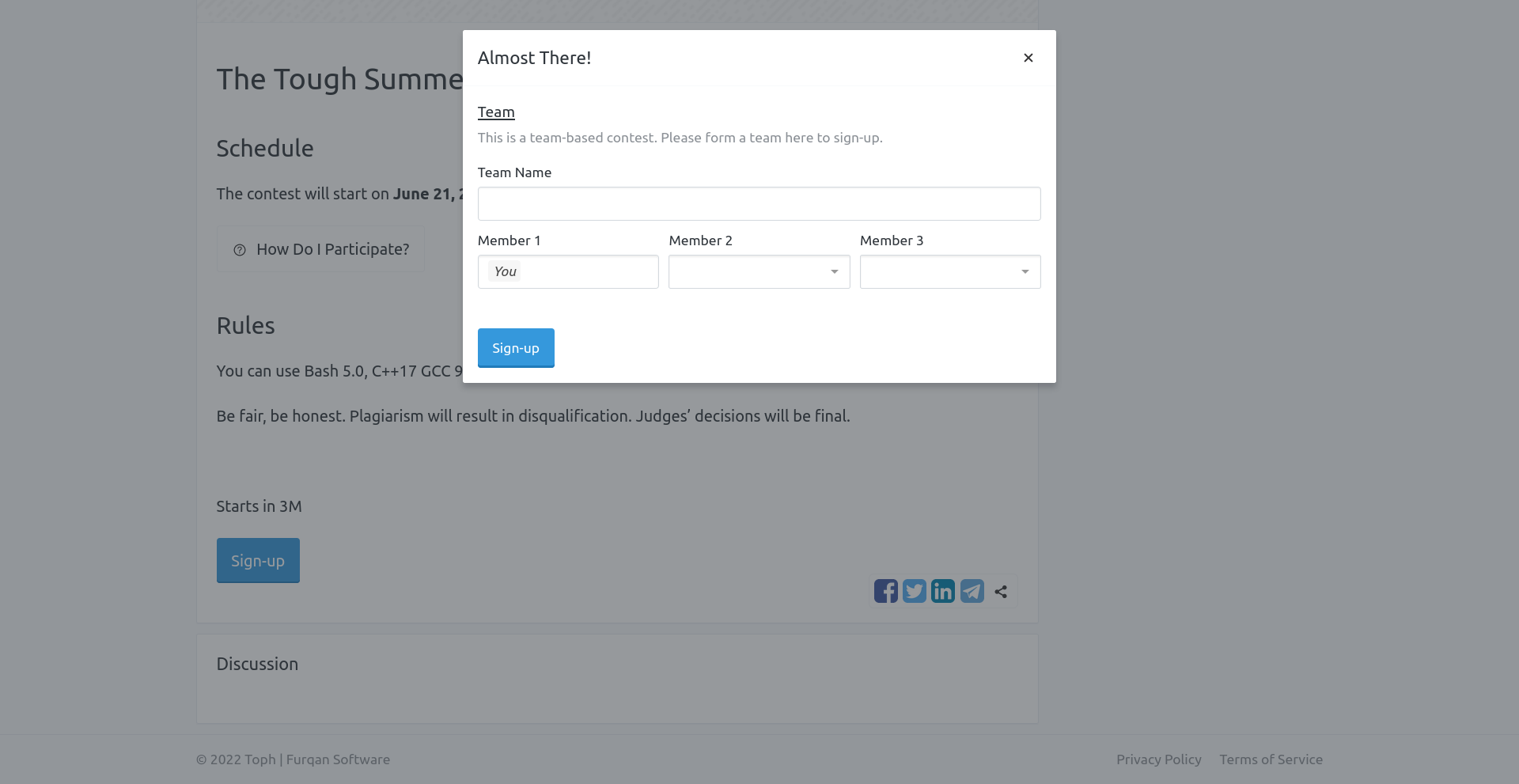 Participants can form a team when signing up. Alternatively, you can invite participants to a team contest like you would for solo contests.